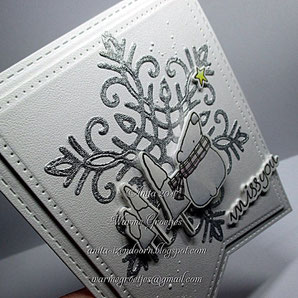 Anita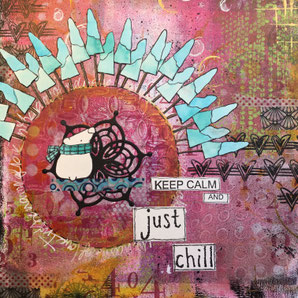 Esther
Omdat we zoveel leuke reacties hebben gekregen op onze eerste gezamelijke challenge hebben  Anita Izendoorn en ik (Esther) nog een uitwerking gemaakt de prachtige Ornate Snowflake snijmallenset met daarbij de "übercute" Winter Bears stempelset van Krista Schneider. De snowflakes zijn natuurlijk super om kerstkaarten mee te maken maar ook als winterkaart of achtergrond stans voor een art journal pagina te gebruiken.

Onze stijlen zijn erg verschillend en dat maakt het zo leuk om te laten zien wat er allemaal mogelijk is met de leuke snijmallen van Elizabeth Craft Designs. Op het blog van Anita kun je lezen hoe Anita haar kaart heeft gemaakt, hieronder in het kort mijn step-by-step.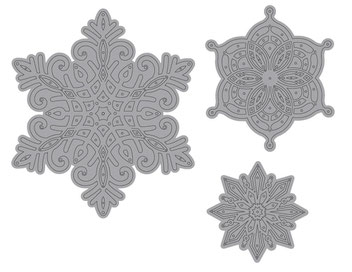 Hier kun je zien hoe mooi gedetailleerd deze set met snijmallen is. De set bestaat uit 3 stuks voor slechts €18.95. Klik hier voor meer info
Step-by-step uitwerking van Esther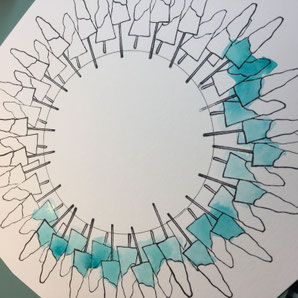 De boompjes uit de stempelset in een cirkel gestempeld.
Van te voren double sided adhesive op de achterkant van het papier geplakt om de boompjes later makkelijk in mijn art journal te kunnen bevestigen.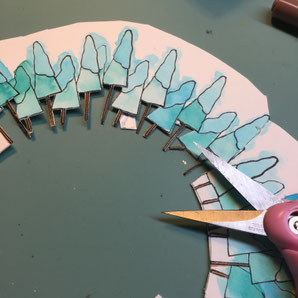 De boompjes ingekleurd met watercolorverf en alles uitgeknipt.
Voorzichtig zodat alles wel aan elkaar blijft zitten.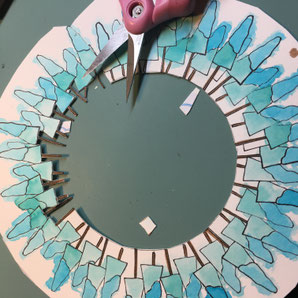 Veel knipwerk.


Lots of cutting to do.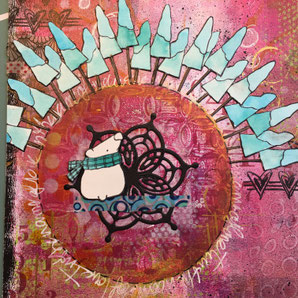 De cirkel met bomen, ijsbeertje en sneeuwvlok bevestigd op een art journal page die ik al eerder gemaakt had.
Zal ik een halve bomen cirkel gebruiken of.............

I added the tree circle , little snowbear and snowflake on an Art Journal background I created laste week.
Should I only use half a circle with trees or...........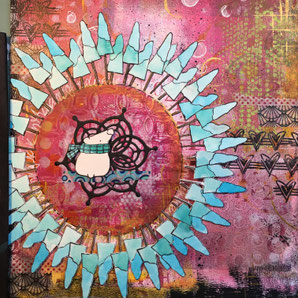 Een hele cirkel?

A full Circle?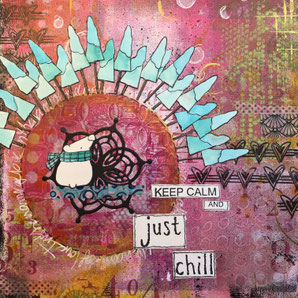 Toch gekozen voor een halve cirkel. Nog een leuke quote erbij en klaar!

I decided to use only half a cirlce, added some sentiments and glued them on the page too.
---
Thanks for watching!
~Esther